Tag Archives:
Seattle Engagement Photographer
who says you have to do an engagement session that looks like an engagement session. i dont.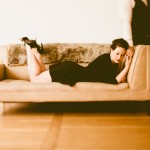 every once in a while, a couple finds me and my being able to photograph them uncovers a buried deep shoot that my subconscious has been awaiting its release.  this shoot has existed for quite some time, all i needed was a pair with the right fit to unlock it. you may remember ginny's classic...
ah, what you can do with a white wall. maybe we'll be the ones that others want to do their shoot like.  its the circle of life. seeing shoots. being inspired. but really, it just comes down to the vibe i get, the day, the light. just like a snowflake, no couple and no shoot...
hello. i have one week til i leave for the philippines for a month. with tonhya. year 2. i have 3 real days in seattle to work and get ish done. going on my 3rd week being on the east coast, then back in between. my body is like, where am i?! what time is...
my little hunnies, Chris and Sara, and their oh-so-sexy engagement session is featured over on Desiree Hartsock's bridal blog today. woo. You can see Sara and Chris' full shoot on my blog HERE. // SEATTLE BRIDE FEATURE //  One of my images for The Bar Method of Des, was also featured in Seattle Bride....