i feel really silly writing this. mostly because i dont think what i do should be what others do.
one of the most important things with being a photographer – i believe – is having the initiative and curiosity to figure things out for yourself. for what works with your style. see it, like it, go with it.
but i've been getting heaps of emails all of a sudden asking for my workflow, post processing. my secret sauce. how i get my images to look so vintage (which I dont think my images are at all, but hey) and, it's much easier to answer in one spot. and I'm actually happy to tell – because, there really isn't any secret sauce. if you're a photographer who has their own processing down, or if you're a bride…I'm sure this will be a huge SNOOZE of a blog post for you.
it's funny too because I think I have the absolute most simple post processing. there are no tricks. there is no photoshop. starting with a good image does more than any post processing can achieve. granted, I'm not going to be showing RAW images, but still. start with a good image. which starts with great gear and a good eye.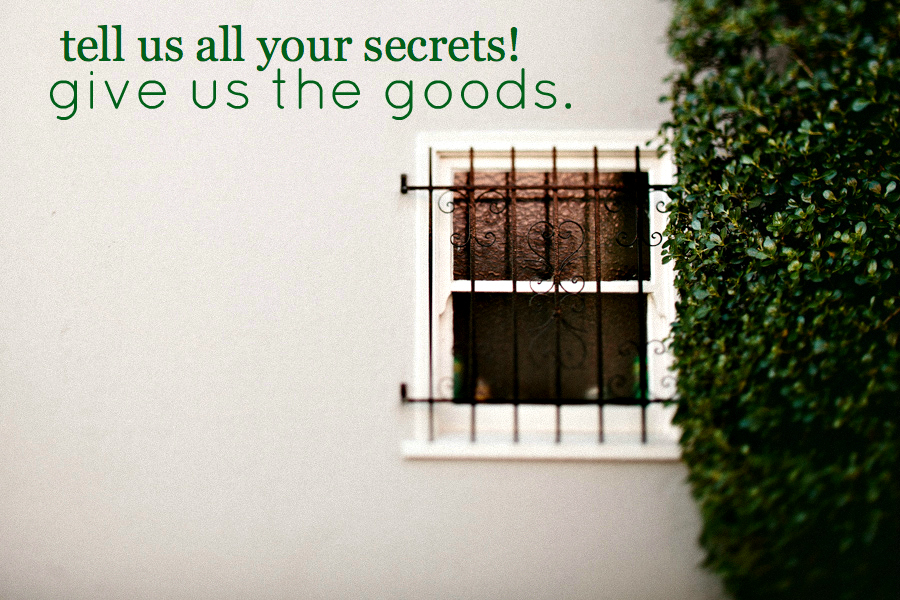 my gear:
i go through phases of what I like and shoot with most. right now, I'm all about my 50 1.2. it's butter. I love it. The 35 is my 2nd favorite lens – If I'm traveling, that is the one I'll throw on and be good to go. 45 TS is pretty much a staple for me. perspective with the 85 is killer.
5D Mark III
2 Canon 5D Mark II's 
Canon 5D 
(side note: i will be selling my 5D…..if you want it, email me.)
Canon 35mm 1.4 L
Canon TS-E 45mm 2.8
Canon EF 24mm 1.4 L
Sigma 85mm 1.4
Canon EF 50mm 1.2 L
Canon Speedlite 430EX II Flash
LED Panel 
Black Rapid Sling Camera Strap (single strap and double strap) I love love these straps.
I use all SanDisk Extreme CompactFlash Cards
post processing:
I shoot in RAW and adjust the temperature, ISO and exposure in live view manually – for the most part. I have found that I nail my WB, ISO and exposure doing it this way. It's slower, yes. But I only have to do it with each new setting and then I'm good to go. I just like it that way, so I'm set. When it comes to post processing, I first cull images and organize B&W from color in Photo Mechanic.  this program has changed my life. literally. I know there's a way you can cull in LR but I cant get it out of my mind that it's super slow to cull, so with PM I can cull a shoot in no time – as well as enter all the meta data and copyrights. love that program. i keep the RAW culled images on hard drives even after finishing a shoot, so I can go back if i ever so choose and re-edit images according to what processing I'm using at that time. (i.e. – updating for a new portfolio, website, etc…keeping those RAW images culled helps tons).
actual editing. I used to edit with ASE. but no more. i really didnt think I'd switch over – but once I got to playing around with VSCO, I was sold. I made my own presets from a few of theirs I liked and now I use those 2 (color and B&W) I've made 100% for my images. I really dont have to adjust all that much with them, now that I've done the work to get them starting at where I want. I think its absolutely a combination of shooting the image in camera how you want it, that is something I focus the most on. i rarely have to crop, adjust level or anything – and if i do, it's as minimal as possible. cropping is from the devil himself. i save myself SO much time by shooting it IN CAMERA how I want the image and then post processing becomes something that I am just enhancing the image, not completely altering it. with VSCO, I finish with a polished but not overdone image. on some images, I mess with curves and toning, but only on a few. I love love using VSCO, it has cut my post down so much and it's completely done in LR which keeps my workflow as fast as it can be.
THINGS THAT HELP ME THE MOST: 
nail it in camera. get diligent there and post processing will be so much speedier.
a good image goes way past how you shoot and process, it's SO about how you interact with what you're shooting. that's the biggest thing in my opinion.
i know how i want the image to look and how I edit well enough, that I know how i need to shoot that image to get it there. once you get consistent in processing, you know how you need to shoot to get it there.
do what you like and go with it. own it.
the word vintage is way over-used. lets retire it.
if it looks like $%&@ – dont put it out there. everyone takes bad photos, be mindful of what you release and put your name on.
be consistent.
i guess there is a secret sauce. and it's not anything that anyone can explain. that's the thing that keeps us as individual artists.
we are different and no matter how much I tell about what I do, no one will make images like mine and I'll never be able to make an image like another.
the thing that taught me the most is shooting a crazy ton. shooting more than anything else. experimenting both shooting and in post processing.
i hope this shed some light on the secret world of post processing. i really truly think it first starts with getting a good image – from there, it's just your taste for how you see it coming out as a polished image. to each their own, eh?