badass day of the year award goes to today.
i got named in the "30 Rising Stars of Wedding Photography" by Rangefinder Magazine. this is an International Award given to photographers who have been in business for 5 years or less, nominated by editors or industry leaders, photographers cannot nominate themselves. i dont know who nominated me, but i want to give you a big high five.
typically i try not to go on too much about a features, whatnot, but this is honestly the biggest honor I've received in my career so far. it means a lot to me. mostly because i think back to when i started shooting and this award article came out, and i sat in my car scouring all the photographers and oozing over their images, and led me to following their work and inspired by their work.
so then to get the email that i was nominated, let alone, actually awarded in the group…..I'm not gonna lie, there was some screaming and beaming in my apartment. i never ever thought I'd be in this bunch.
really really honored.
and also really proud of some of my friends who also made it in the bunch. Phil. Ryan. Ariel. Bryan and Mae. Pat.
if you'd like to click thru the feature, you can see My Article on the first spread, page 63.
you can also click to My Gallery  and see my top 30 images that are not included on my page in the magazine.
dude. named in the top 30 for 2013. in the world. what the hell. blown away.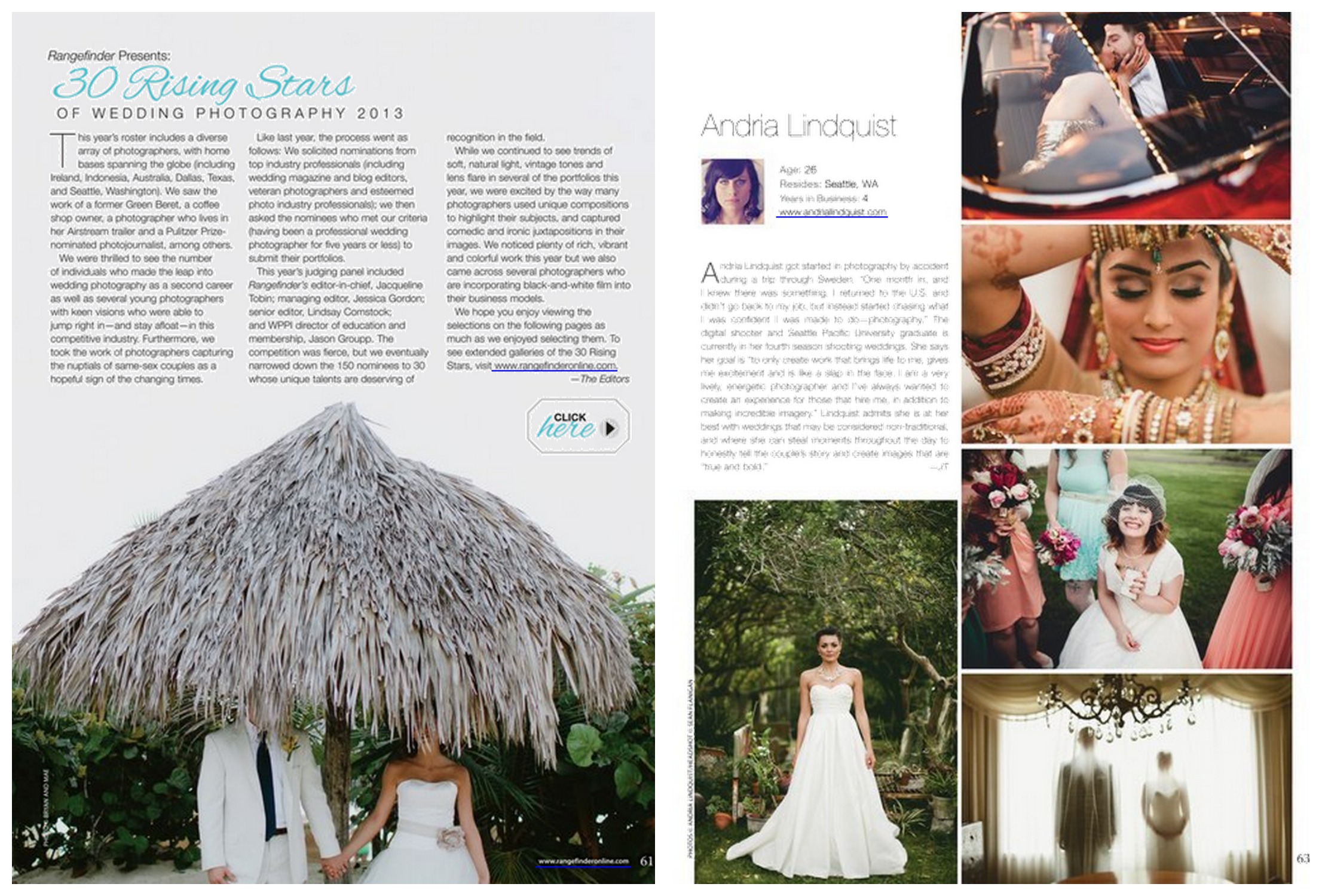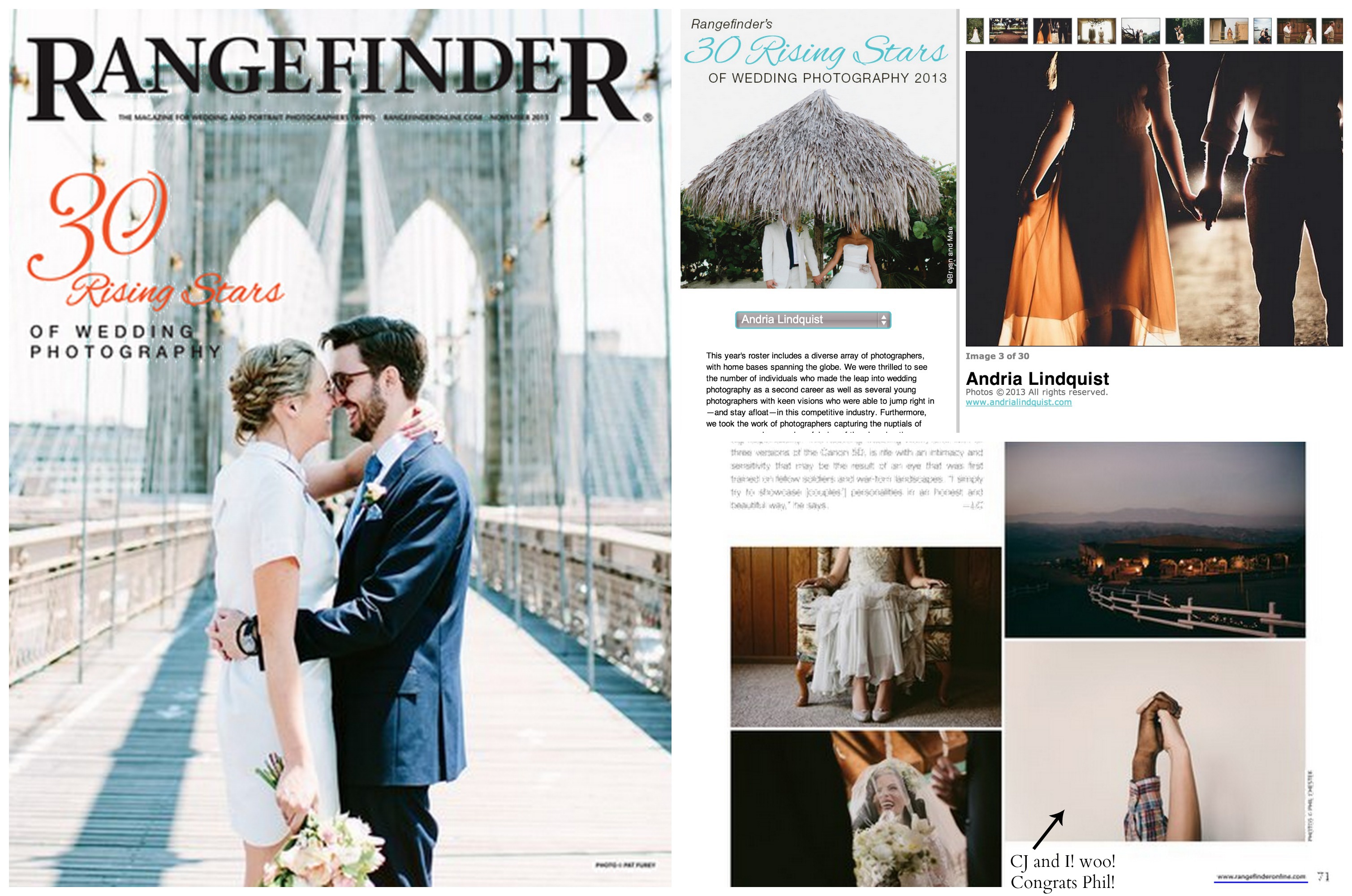 The copy on my page. 

//

Andria Lindquist got started in photography by accident during a trip through
Sweden. "One month in, and I knew there was something. I returned to the U.S.
and didn't go back to my job, but instead started chasing what I was confident I
was made to do—photography." The digital shooter and Seattle Pacific University
graduate is currently in her fourth season shooting weddings. She says her goal is
"to only create work that brings life to me, gives me excitement and is like a slap in
the face. I am a very lively, energetic photographer and I've always wanted to create
an experience for those that hire me, in addition to creating incredible imagery."
Lindquist admits she is at her best with weddings that may be considered more non-
traditional and where she can steal moments throughout the day to honestly tell the
couple's story and create images that are "true and bold."

//
my friend Phil Chester (badass dude) also made it in the group – and CJ and I's image is featured on the spread 71. woo! (bottom right corner above)
Rangefinder will be on newsstands soon. in case you want to buy one, mom. 
and congrats to all my couples that are featured in the piece!