always a super treat to see that others came across my work and would be impacted enough to feature it. that's good love.
here are some features from last week.
i use (and LOVE) VSCO, so it was a total surprise and honor to see they spotlighted me on their journal last week. writing a bit about me and my style and said i was killing it – so that was quite the treat. if you're still not using them for post work or their iPhone app, GET ON IT!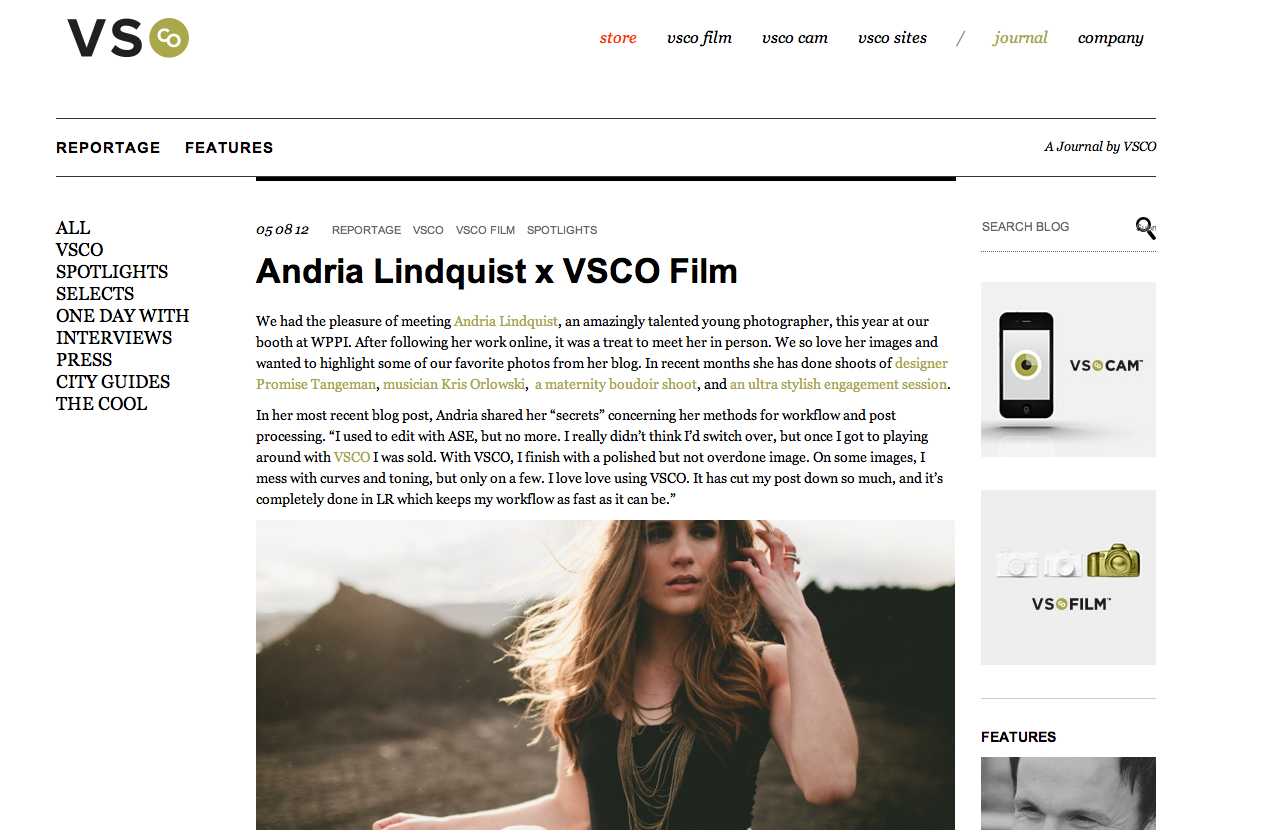 Jennie and the sexy Boudoir-Maternity session that everyone was sweating over got featured on a new blog Little Bellows. i was a little hesitant to have it featured because this is not a normal thing (maternity) I'm venturing into…but then again, if a girl sees the shoot and wants something similar for her maternity….I think we will get along juuust fine. // this feature is a 2 part feature. the other half isn't up yet.
DINES die INFOTAINER
i have no idea what this blog is, but i was seeing incoming traffic from it. what is this german? i dont know. but go for it germany…feature Ashley & Zach. i  love it.
the internet is a weird awesome place and I'm so so happy that people would want to spread my work across it.
keep the love rollin.