everybody loves their pooch.
and some couples love them enough to have them involved on their wedding day.
as did blake and kristin with tucker. who totally won me over.
little tucker was featured on Tahoe Unveiled today for his involvement in B&K's wedding day.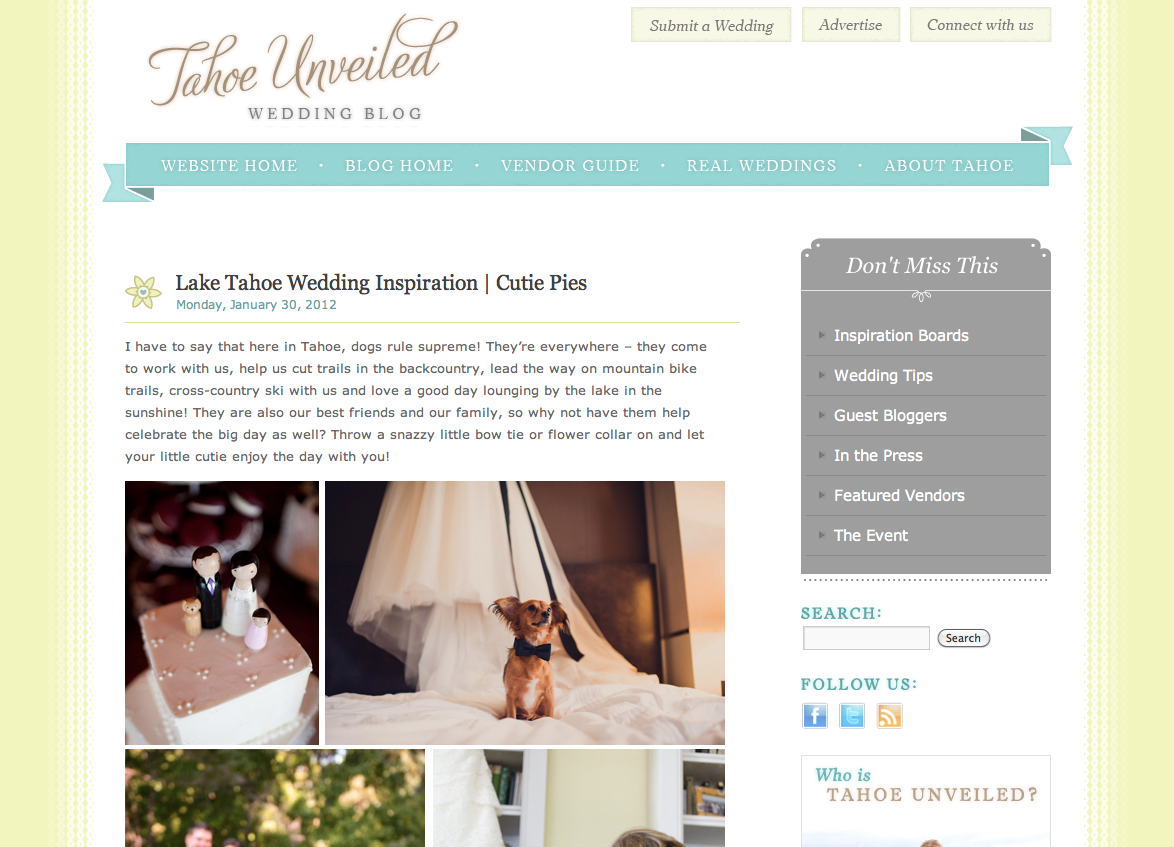 congrats to tucker on his big internet debut!