flipping thru the mail this week. on the bottom of the pile was the Seattle Met Bride & Groom.
omg i forgot!
skipping thru as fast as i could, then i came to the content page, there it is. page 32, photographs by Andria Lindquist.
let out a little (big) scream by myself in the kitchen and went on with my day with a little smirky smile.
congrats to John & Jessica and Sorella Salon & Spa for the feature in the Winter issue of Seattle Met Bride & Groom. it's my first time being published, quite a feeling.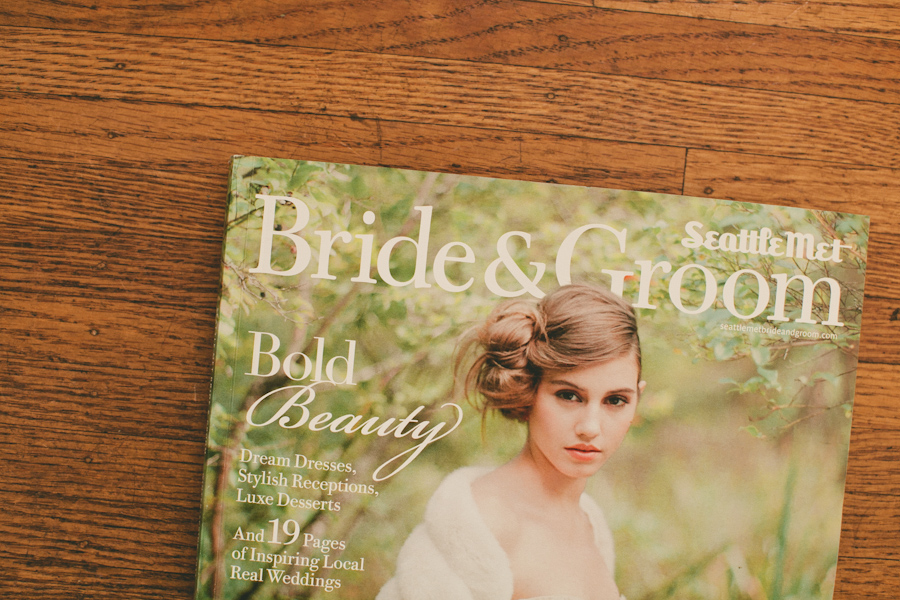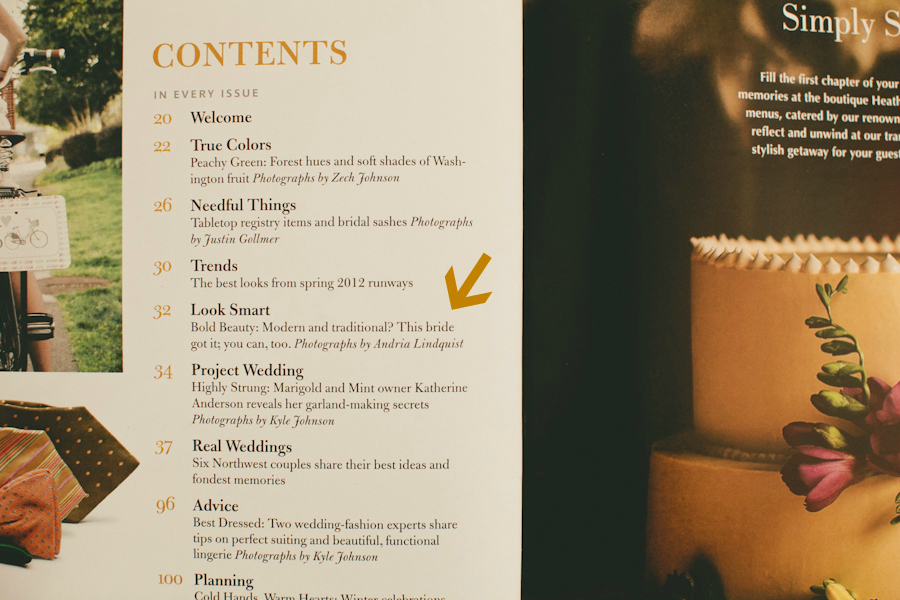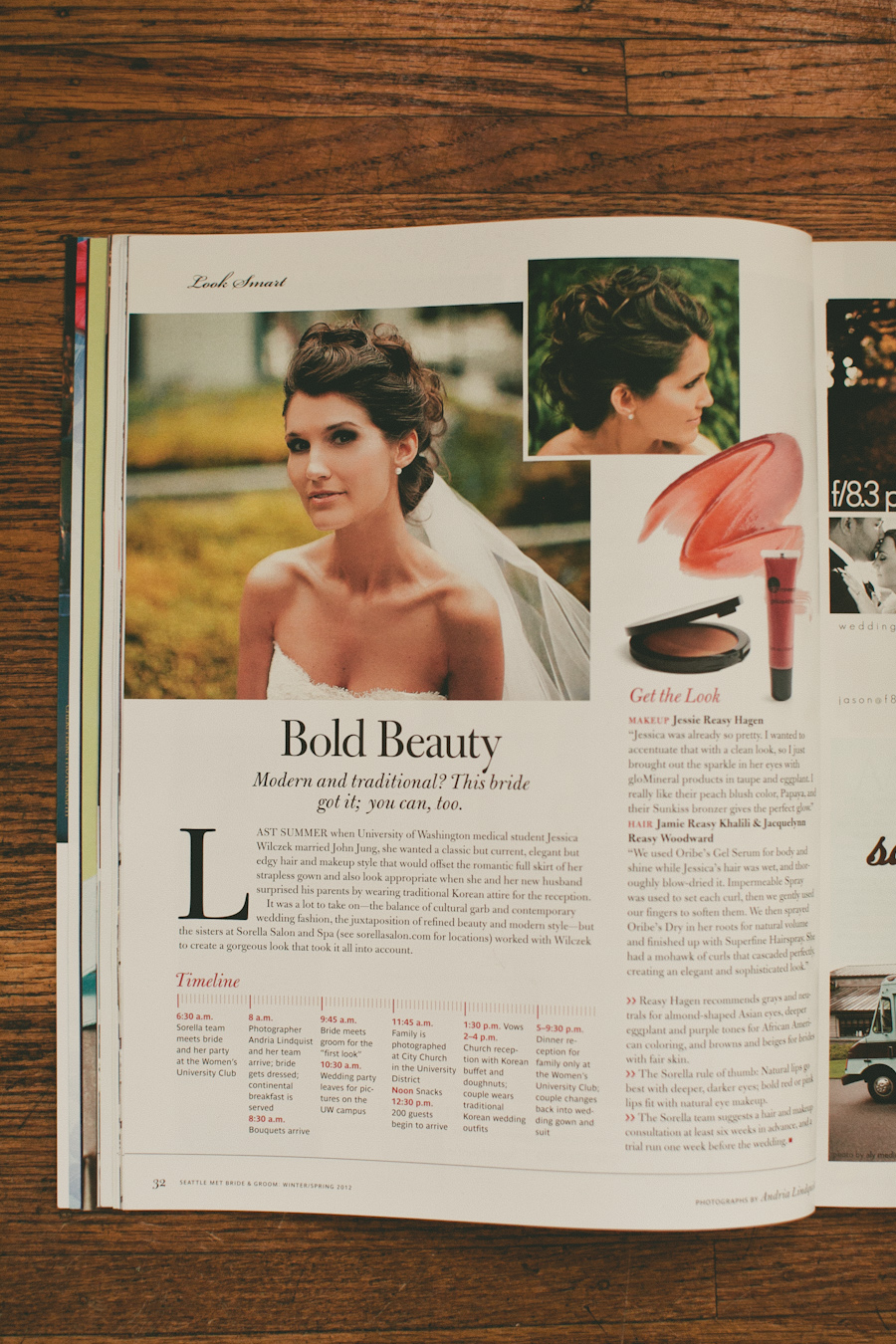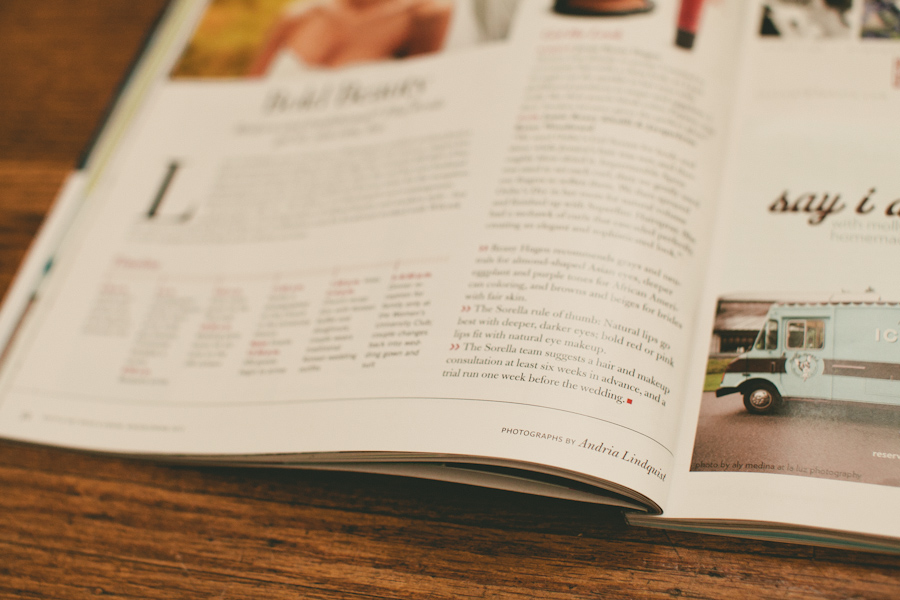 you can see their wedding on my blog HERE.
you can go to Sorella's page HERE – they do crazy good work.
John & Jessica were also featured on Style Me Pretty, you can see it HERE.
See Seattle Met Bride & Groom online HERE.
_____
Also got to hold a poster in hand that I shot for the MS Society. 
the Seattle walk is April 15th, go HERE if you'd like to get involved.
hardly ever do i see things printed in hand, it's lovely.