i instantly look like an annoying tourist when i walk into the lululemon stores. i'm sorry, but it's too fun to see my work on their walls and i instantly take out my iPhone. a picture of a picture, as if i dont already have the high res images, i need a picture on my phone as well.

i dropped off the images to Pacific Place lululemon a few weeks back from a new ambassador, Ginger, and got to see not only Paul on the walls, but then now Caroline too! we shot this way back last fall up on capitol hill. typically i try to scout spots that have a little less people wandering around so we don't constantly have to be asking people to move, but the new studio caroline will be teaching bar method at is up on cap hill, and so this was the place to shoot.
aside from the extremely interesting homeless man i was chatting with, who had somewhat of a pet crow who came into his window each day, to only go all the way to Thailand and then come back to him! I'm not sure how he knew where it went, but hey, capitol hill is never dull.
cheers to caroline and being one of the newest ambassadors for lululemon. she has a darling personality and is sweet as pie.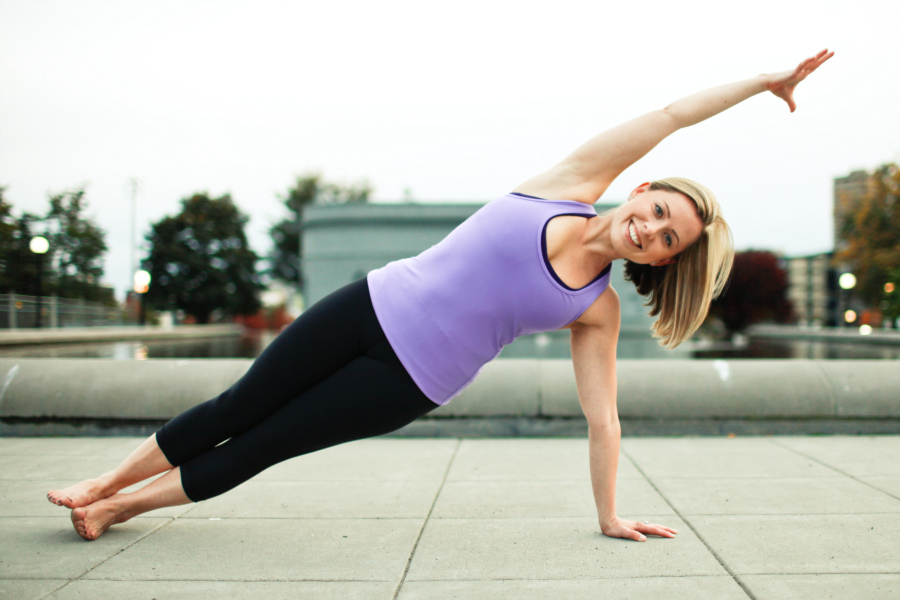 excited to have a handful of lulu shoots coming up for both Pacific Place and U Village this spring….hoping they will be accompanied by sunny weather and of course the awesome hilarious crew that comes along with these shoots.
happy monday .