ya so this day was a hoot. a hoot a loot.
a while back i shot again for the Pacific Place lululemon (downtown Seattle) and it just so happened to be on that crazy winter day that turned everyone's 20 minute commute into hours and hours of driving on I-5. oh you seattle drivers, you drive me bonkers. i want to teach you each individually how to not freak out in the snow. but lets be honest, it's not gonna happen.
But. back to the point. this shoot was a blast. shooting for lulu a blast. This is Paul. Paul is a cross-fit instructor (which my sister is trying reaaaal hard at getting me to do..come on, lets be honest, it's not happening.) He was such a good sport and we had a nice little setup going – shoot 10 frames, warm up the hands, put on his jacket, stand under the umbrella, shoot 10 frames and repeat. it was nuts. by the end of the shoot it was a total white out.
i really have no idea which image lulu will pick but I wanted to show one of the semi snowy ones…before it just got out of control snow. you never know what you're gonna get on a shoot and THIS is a perfect example of that!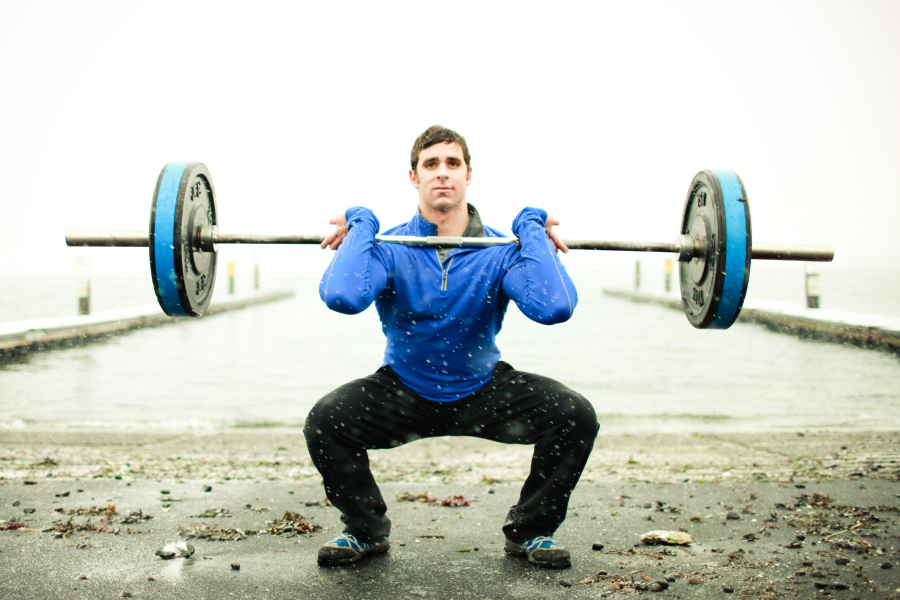 Ok this is NOT ONE I SENT up to lulu, but I thought it was hilarious, so I had to include it. he was resting his poor frozen hands. i love it.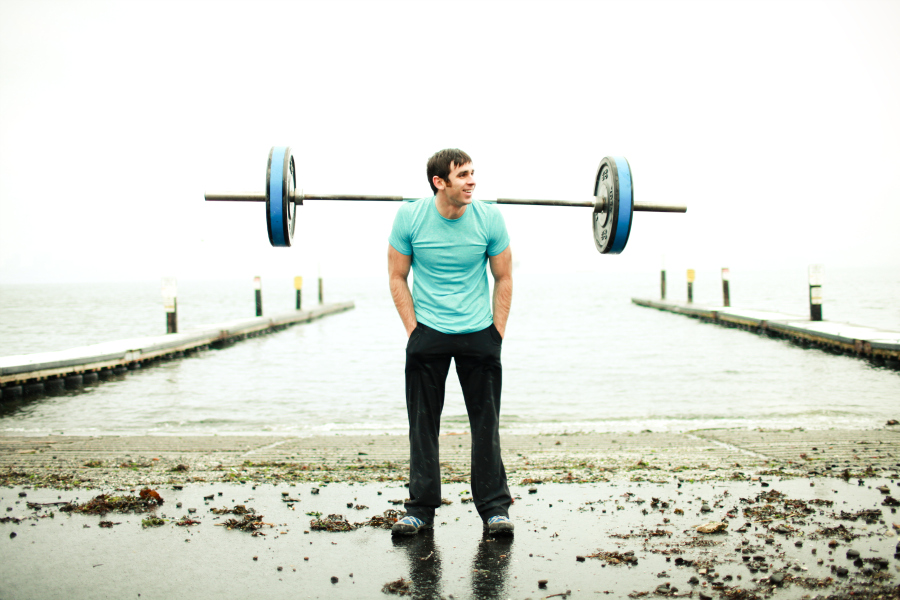 i also wanted to give a little look at what it looks like to shoot with lulu. it's quite funny. amanda is there on every shoot and we just have so much fun together. she is my little worker bee. straightening things our and fixing hair, picking up trash, straightening clothes. she is so cute. here she is, in all her glory…..buzzing around while he stays warm.

I'll be sure to put up what the Pacific Place store ends up choosing when they do. and the other athletes I've yet to put up hopefully here soon.
I'm shooting for lulu again on Thursday and they really are becoming such a fun client. The energy shooting is so fun and the athletes are always a kick.
This shoot ended and I drove on back through the beginning of a wick snow storm. cars were completely stopped in place in no pattern or order all over the west seattle bridge. it was like a little maze game getting through them all. what a day! great job to paul for being such a sport in such horrible weather. and to me, i shot this accidentally in my leather Jessica Simpson stiletto boots. that was quite the work out and I wont be doing it again.
if you want to see my "Behind the Scene" videos we took on set this day and in this crazy snow you can go HERE to my facebook page. it was a kick to video this day.
____
I'm off to CANADA for a day trip today with my girlie poo photographer friend Tonhya, Wooohoo. I work weekends…so this is my way of a weekend activity. cant wait!