we're waiting.
i have so many words to say. but stopping to think at what to say that fits and seems right, i don't know. i got several texts last night. then i got a call with tears on the other end. i was standing in line. with tons of people around and i just started crying hysterically. shaking. it's not good. he's not gonna make it. my papa, who's been struggling with parkinsons for years, he aspirated (taking liquid into his lungs) and stopped breathing. our care taker started CPR. the ambulance was there in 6 minutes. once stabilized in the ER, they gave him 3-4 minutes. i found out later from the nurse, my gramma came up by his side and spoke to him. he and his body decided they'd get past that 4 minutes. he did. my gramma said, he's a tough old swede. i think he's strong and there's power in 60 years of marriage.   they gave him a 10% chance.  he went so long without sufficient oxygen to his brain, there was significant brain damage. he is being supported by machines.
so after several phone calls between family members and being able to talk over the phone to my papa, telling him i loved him. i got on a flight to spokane. a few hours and i was by his side.
we're waiting. for the first 72 hours to come and see if he responds. if he shows any response to us. grabbing our hand. blinking his eyes.
everyone is here. everyone flew in. it's incredible to be here, surrounded by my family.
when everyone left and everyone went to sleep, i stayed by my papa's side til 4 am. talking to him. telling him stories. everything i could ever want to tell him. read him isaiah 40. told him i'll be naming one of my boys after him. william. i don't really know what to do. we've just been sitting with him. holding his hand. being with each other. he is the patriarch of our family. as much as i don't know what to do, and even though he has been on this path for years. strong as hell, yet always getting worse, the time is here and there is no way to prepare yourself for that.  i've never done this wait. i've only gotten the call, when it was too late.
as much as i wish this time away, i'm so aware and so thankful that i even had that time – alone in his room with him. able to speak whatever words were on my heart into his ears.
there in person. holding his hand. my tears on his skin.
one thing i learned when i went through this once before, i felt a twinge of regret that i didnt spend the amount of time i could have with her. that i didn't say everything. in all that i have learned over this past year, repeatedly, it's to cherish the present. regret doesn't have to be regret when you change and learn for the future. and i have no regrets.  i have been by his side. i spent every minute i could with him over christmas.  i have given him hand massages. i shaved his face. i combed his hair. i talked and talked, even though all he could do is listen. i showed him videos of things going on outside, my 10 year old brother shooting his first gun. papa would have taught him that. i joked about painting his nails. i showed him my work and i told him the stories of those i've met. he knows my heart and he knows what i'm doing and where i'm going.
he is still here. i don't know for how many days or how many hours. but we are here.  i haven't really known if it's ok to be writing or to be taking pictures. but i'm a writer and i want to remember what's going on right now. as we sit as his bedside, i have shot each of my family members holding his hand, so they can have that physical memory. their hand in his. i know those will be worth gold.
my papa and i have a special bond. one that cemented that summer i lived with them.he will always be my papa and that strong-willed, hard working, family man. the one that gave us the Lindquist name.
i took only a few pictures over christmas. but i'm thanking God because I got those two together. i got papa smiling. they look beautiful together. their last picture together. i got that. i will cherish it forever. having my camera in my hand has been healing to me in the best of ways.  i hold on to things so tightly and i need these images. onto something i cannot control or stop. it is a part of me now. i feel indebted to what it has allowed me to capture and forever hold.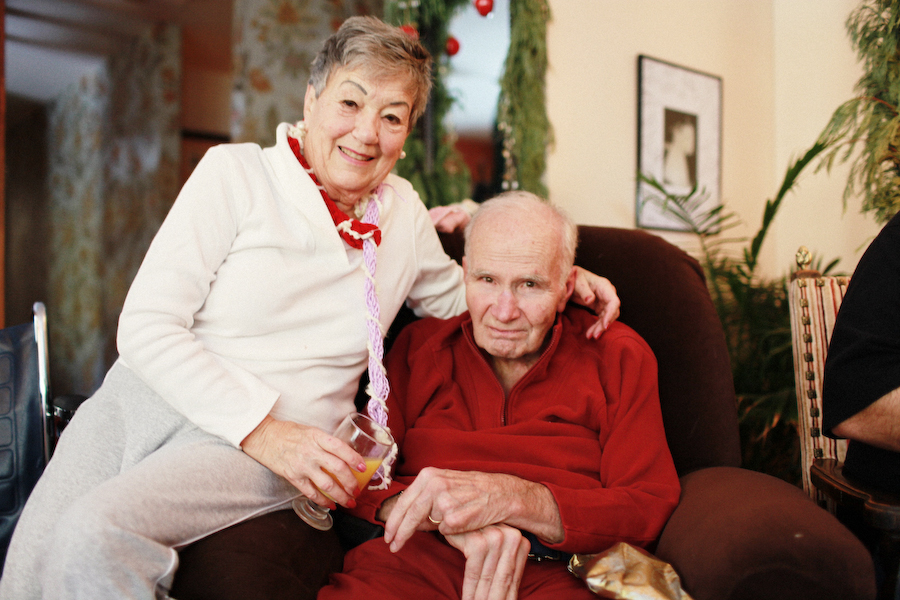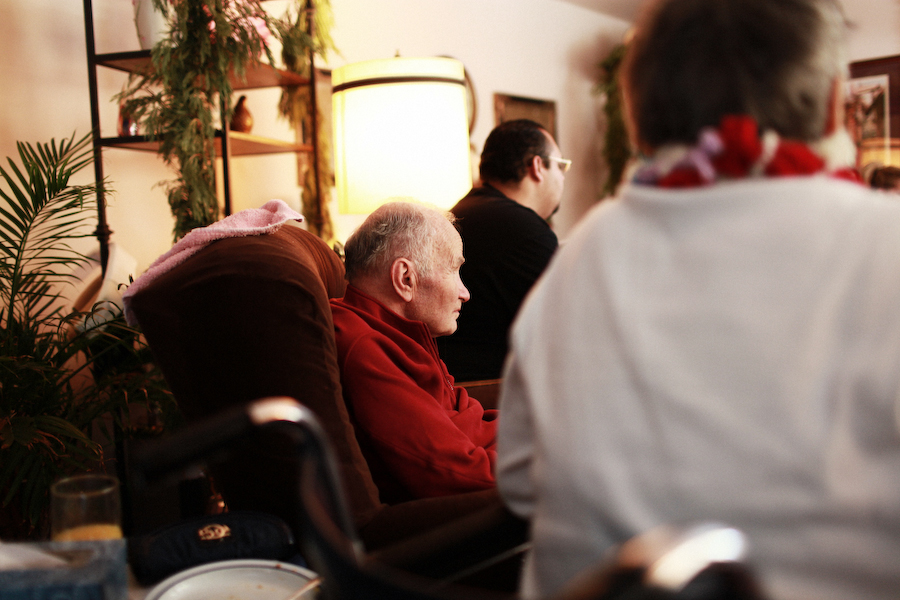 family is forever the foundation. we are strong. i couldn't be more thankful for mine. God is still God and His hands are ever over us. He is my comfort and His promise is true.