very excited that Matt and DeAnna are featured all the way down on a wedding blog based in Florida: Glamour and Grace.  Meagan, the writer, messaged me a few minutes after I posted this shoot on my blog last week and loved it and was so kind to ask to feature it….and it's up today!
Congrats to Matt & DeAnna, after 9 years of being married, they are featured on a wedding blog. i love it. love this couple and that they are getting featured.
Check out the FULL FEATURE and what Meagan wrote on the shoot on Glamour and Grace HERE.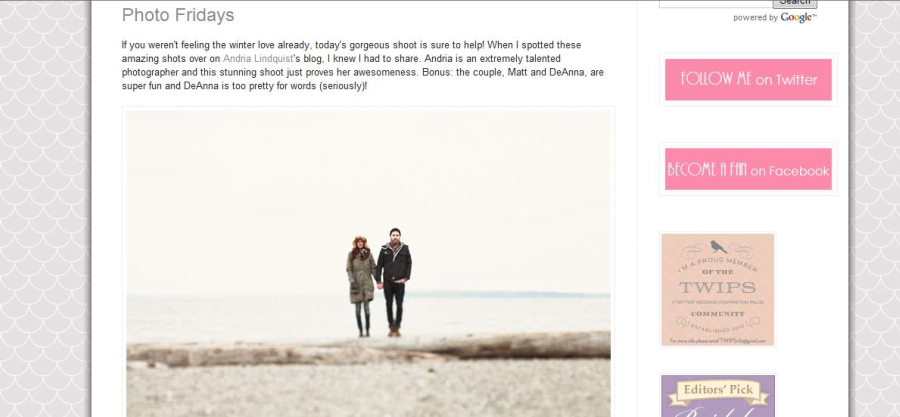 Thank you so much to Meagan for being so kind in wanting to feature this. and for calling me an extremely talented photographer  in your write up.  really, you're too kind.
You can see the FULL original post I did on Matt and DeAnna HERE.
I changed the FACE OF ANDRIALINDQUIST.COM!!!! – and would you know it, it's Matt and DeAnna. Head over there  to see them flashing cross the screen!